Wise Words from a History Professor
Wise Words from a History Professor
While reading this article from Francis Moretti that analyzes the publication and distributions of literature across the world from the 1700's to the mid 1900's, something that my history professor once said in class came to mind. He told us that testing in the certain way he is asking for isn't anything different than from what we will probably be doing our whole lives. He said that we would be spending most of our careers trying to please the person who is in charge at the time in whatever way we can. Although personalities will change, we will always have to look for ways to satisfy them. And if my classmates were thinking similarly, then we all were wondering what we had gotten ourselves into!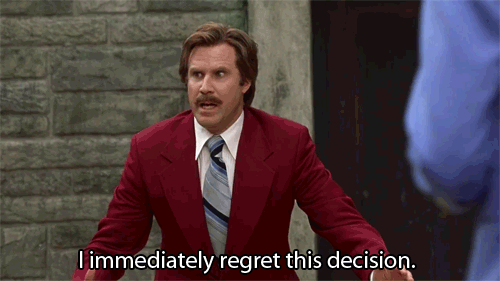 GIF from Reddit.com
Moretti reminded me of this thought from my teacher because of the patters we start seeing with genres and how there is "overall changes of the mental climate" over time. As some genres start to die away, other come and take their place. He thinks that one reason that these genres are changing is "almost certainty, because of politics." Moretti also said that "if what most attracts readers is the drama of the day, then, once the day is over, so is the novel." Depending on what the people want and are interested in at the time is what the novels tend to be based around. Although Moretti concludes that we do not have a sure answer to all the questions that his research produced, I tend to think that a large reason that the novels changed over time like they did was because of the suggestions that he included. People are influenced by their environment and that in turn drives the writers of that time period to write what their readers would want to read at the time. As the politics and world develop, so should the novels to match that society.
The authors are looking to please their readers, and are willing to change the themes of their novels for it. We similarly do this today in our different jobs and even while in school. It's an ongoing process that although changes with the society, proves to be true. My history professor knew more than what I gave him credit for at the time!
Moretti, F. (2003, Nov. & dec.). Franco Moretti: Graphs, Maps, Trees – 1. New Left Review 24, November-December 2003. Retrieved October 04, 2017, from https://newleftreview.org/II/24/franco-moretti-graphs-maps-trees-1