The Last Words of Peter Walsh
The Last Words of Peter Walsh
**Spoiler alert, if you couldn't already tell from the title**
In almost any movie, musical, drama, book, or even commercial on television, we see a main character (or more) that the audience grows to like because they're either relatable or they're the underdog that everyone decides to start cheering for because they feel bad they aren't doing very well. I feel like Peter Walsh from Virginia Woolfe's book titled Mrs. Dalloway is both of these things.
As a reader, you find out about his sad history as the novel unfolds. Peter had much success in front of him with a good education and the love of his life at his side. But he lost all of this years ago, and we now read about the thoughts that cloud his mind years after the events occured and relive the pain with him. He tried to make the best of his situation, but it is clear that he is not happy with how his life turned out and everyone isn't impressed either with the way it went. He is known in the novel as "that very able fellow who should have made a name for himself but hadn't" (Woolfe, 180).
Of course, by the time this was said about Peter in the book, there are only a few pages left in the story, and you find yourself cheering for Peter and to have a last-minute resolution with himself and to let Clarissa and his fantacies go and leave us readers thinking Peter would have a happy ending!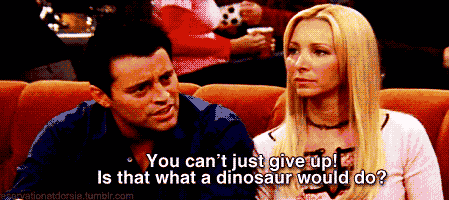 "Life Advice from Joey GIF" from Tenor.com
I personally found Peter one of the more realistic people in the novel and I wanted him to have a happy ending, like we do for any character that we come to appreciate.
But Virginia Woolfe decides to have these be the last lines in the whole book: [Peter thinking] "What is it that fills me with extraordinary excitement? It is Clarissa, he said. For there she was."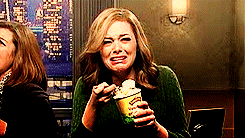 From giphy.com
Virginia wanted to pull on the heart strings. But I appreciate this ending, because it shows me how I don't want to end up. I don't want to get over with most of my life and look back and regret the decisions that I made and the control that I let people have over me. It inspires me to live a life that I won't regret. And if it takes Peter to experience this to show the pain that can come from that and help inspire it's readers how it has inspired me, then I am alright with a sad ending this time.
Woolfe, Virginia. Mrs. Dalloway. Orlando: Harcourt, Inc., 1925. Print.